Gibraltar Hotels
East Side, West Side, City Central or Over Water?
Find a hotel to suit your style
Are great views your raison d'être or do you want to be as close as possible to the duty free shopping?
You can count the number of Gibraltar hotels on one hand but if you don't know the territory it's still a tough choice. To help you decide, we've included location maps for each hotel and a satellite map overview of them all so you can find your perfect fit.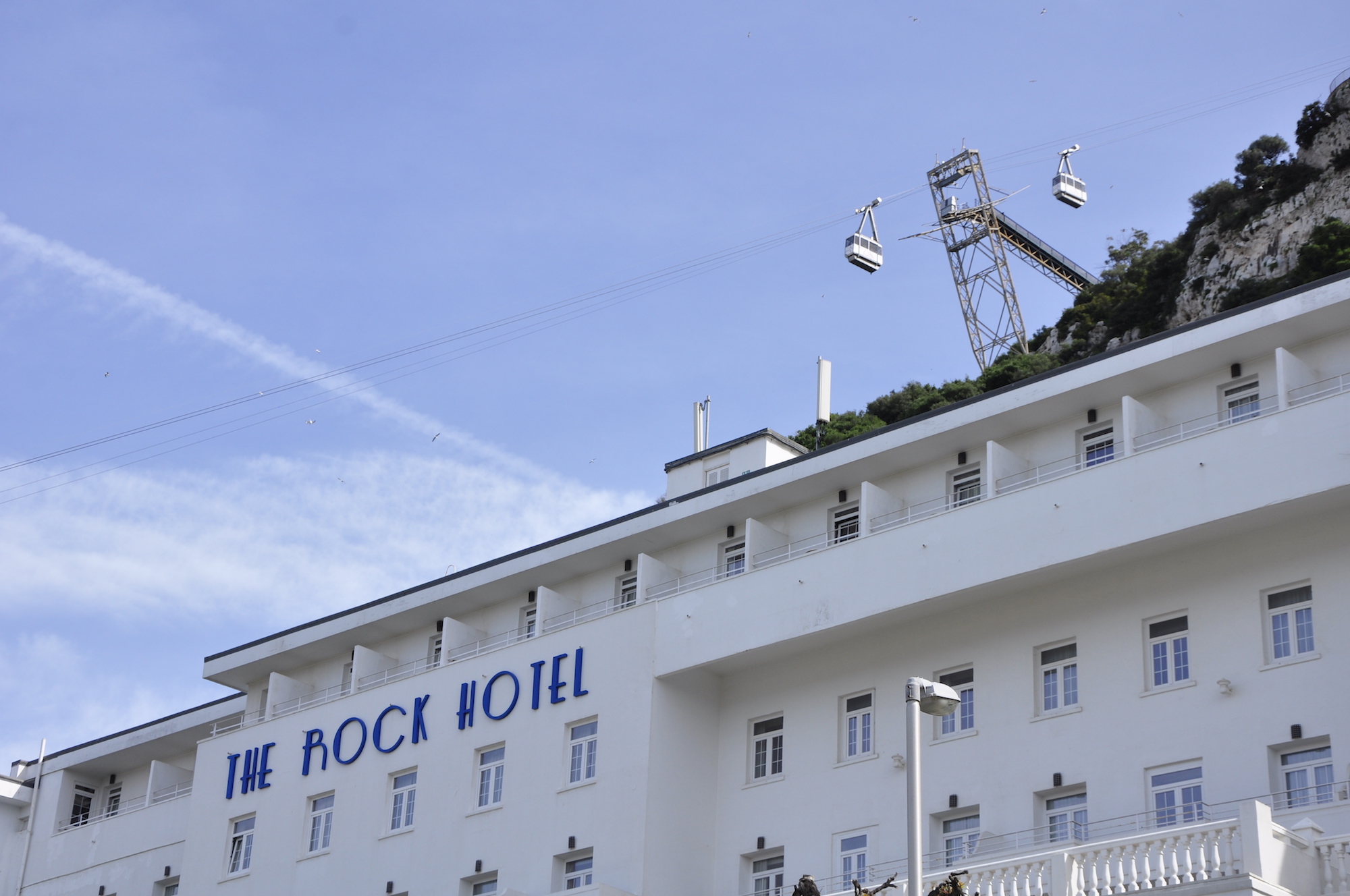 WEST SIDE story
Hercule Poirot charm and a tropical pool
Add your name to a Visitor's Book signed by Ernest Hemingway, Sir Winston Churchill and half of Hollywood past and present at this Art deco heirloom. On eye level with the cable cars and the treetops in the lush Botanical Gardens, there's heaps of eau de colonial charm and Imax cinema views across the Strait. The tropical pool is tucked away under a trellis of bougainvillea, on the other side of a busy main road. The uphill climb from town is a bit of a puff if you don't take the bus. But you'll need a good workout after the hotel's Downtown Abbey-style breakfasts and English cream teas, served on a historic wisteria terrace.
OCEAN SIDE WEST
She'll float your boat without the motion of the ocean
A hotel with the DNA of a Russian oligarch's giga-yacht, Sunborn is seven decks of ship-shape chic. She's permanently moored to the quayside at Ocean Village but the shiny ship rails and over-water views will make you feel you're cruising (except the guest rooms are a lot more spacious than your average cruise ship cabin). And the smart control system does everything except give you a massage, which you can enjoy at the spa. There's plenty of action on board with a casino, top-deck infinity pool and a choice of restaurants. And if you feel the need for terra firma, Gibraltar's party central is at the foot of the red-carpeted gangway.
CITY CENTRAL
An urban oasis for shopaholics
Sharing a leafy square with the elegant Garrison Library, you couldn't find a more central base camp for an assault on Main Street. Gibraltar's duty-free shopping street is a walk through history where centuries-old family businesses with antiquated names squeeze between branches of Mango and M&S. Tea in the garden or a dip in the rooftop pool is the perfect après shop, while the sky-scraping glass-walled Bistro adds to the dining wow factor. There's always good craic at this Irish-run hotel with jazz on Thursdays and weekend entertainment. Top floor rooms bag the best views.
EAST SIDE
Queen of the Rock's wild side
For dramatic cliff-edge panoramas the Caleta is out on it's own – the only hotel on the Rock's rugged east side. The terrace bar, restaurants and pool give you gulls eye views over the waves and steps lead down to Gibraltar's most charming beach, cupped in a crescent of Neapolitan ice cream-coloured houses. Early Genoese settlers added the Italian flavour and Catalan Bay still has that Riviera touch. It's also the place to eat fresh fried fish. For almost anything else, it's wheels or a healthy walk into town. You can also go self-catering with all the hotel trimmings. Apartments and suites are available for mid-to-long term rental.
Read a review of Nuno's,Gibraltar's only 2AA Rosette restaurant at the Caleta Hotel
NORTH SIDE
Mix business with pleasure
Good news for business travellers on a budget – Gibraltar's first Holiday Inn was built with you in mind. Handily mid-way between the airport and downtown and a 10-minute walk from both, it's one of the brand's 'next gen' hotels with the latest smart technology, bigger beds and a continental feel, competitively priced, with breakfast and room wifi included.
over the border
Hotels near Gibraltar
If you're looking for a budget option you can save serious money by staying over the border in La Linea, Spain.
These hotels may not have the history or colonial charm of their Rock counterparts but they're both within easy walking distance of the frontier, where you can catch a bus into the city or enjoy the exhilarating walk across the airport runway on foot.
Map of hotels in Gibraltar & La Linea
Compare hotel locations on BOTH sides of the border to nail down on your choice with this satellite map